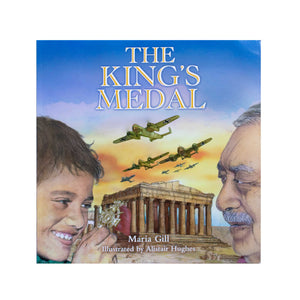 The King's Medal
Regular price
$25.00
$0.00
Unit price
per
Tax included.
So begins the true story of the Anzac soldiers saving the Greek King in World War II.
The King and the Anzac soldiers must flee the Nazi paratroopers, climb steep mountains, avoid gunfire from the Greek soldiers who think they are spies and find the ship that will get them to safety.  Based on true recounts from Anzac soldiers during a significant event in Word War II.
Written by:  Maria Gill & illustrated by:  Alistair Hughes.
Paperback
25cm x 25cm
---